World Long Drive Champion Drives a Golf Ball Over Niagara Falls!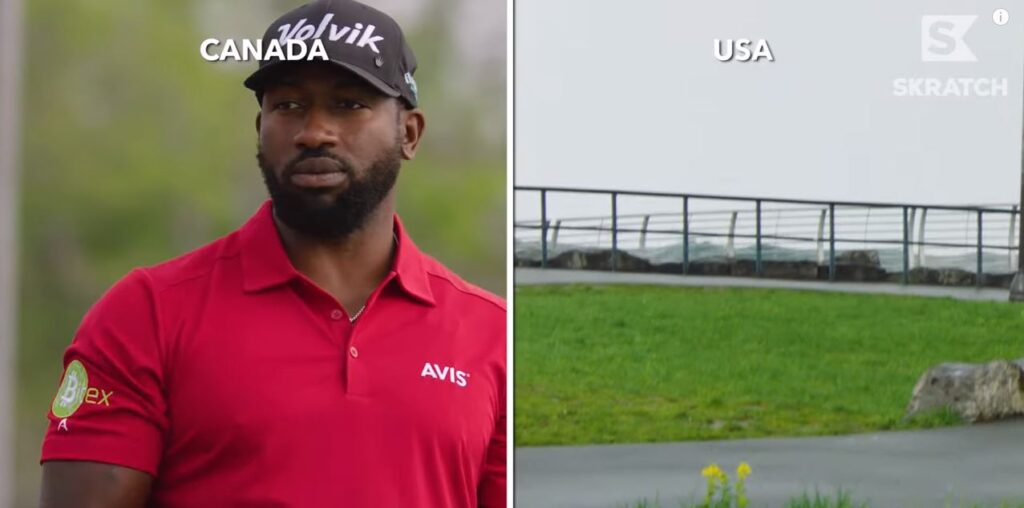 Maurice Allen, the 2018 long drive world champion recently tackled an incredible feat of golf power as he took on the iconic Niagara Falls.
No one had ever driven a ball across the falls successfully before.
The minimum carry required to fly the chasm is 342 yards, but given all the water and mist that the golf ball had to penetrate, it was like he was trying to drive in a strong rainstorm.
Allen, from Pine Hills, Florida, entered the world rankings in 2014. He competed successfully in Europe in 2015 and 2016 winning several events and the #1 ranking both years.
In 2017 amidst great skepticism, he continued to climb the ranks of the best hitters in the world – first making the top 10 with his strongest year yet, then winning the World Title in 2018 and becoming the #1 ranked long driver.
Standing at just 5'8″, he is more proof that you don't need to have great size to hit a golf ball far.