Since the dawn of the driving distance stat in 1980, professional golfers have gained about 40 yards off the tee. But rather than a slow linear creep over that time span, there have been some notable milestones where distance has sprung up more suddenly.
Dan Pohl was the driving leader the first year the tour kept the official stat. With his super short backswing, Pohl averaged 274 yards per drive. He also led in 1981 at 280 yards per drive.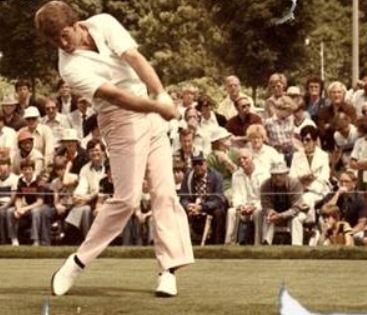 Keep in mind that only 2 drives per round were measured during PGA events. Usually it was two longer holes that ran in opposite directions to cancel out the effect of wind.
The PGA average for 1980 was about 256 yards per drive. These were the days of persimmon heads, steel shafts, and wound balata balls.
John Daly arrived on the scene in 1991, and let the tour with an average drive of 289 yards, which was a huge jump over the year before (Tom Purtzer) and the highest ever, yet the average was only slightly higher than 1980 at only 261.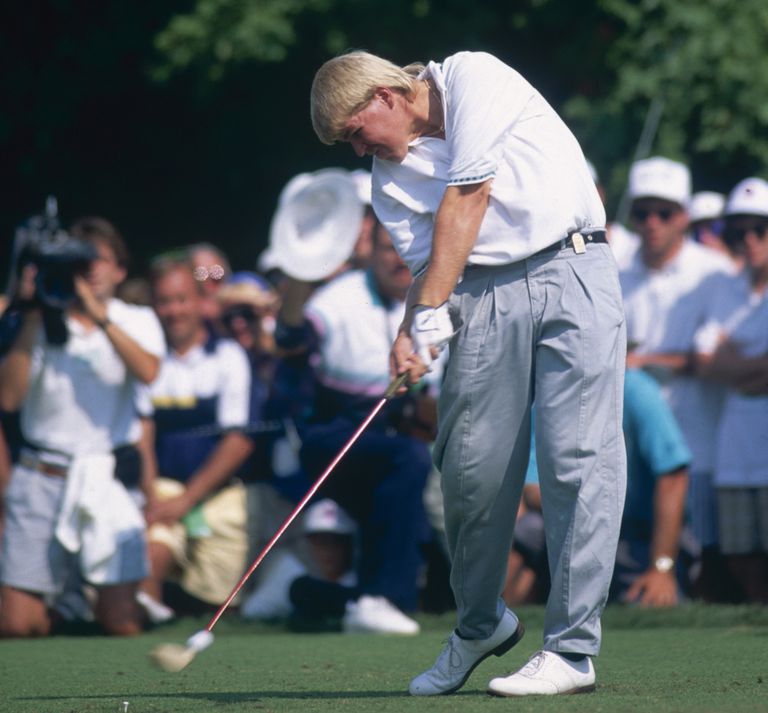 Even in 1995 not much had changed. The tour average now sat at 263 yards per drive, up just 7 yards in 15 yards. Again John Daly was the longest measured at 289 yards per drive for the season.
1996 is when the first big change occurred. This was the year that titanium started to be widely available. Although McGregor had introduced a ti driver in 1992, it took club giants Taylor Made and Callaway to really send these new driver heads out to a mass audience.
Through the late 90's it became evident that the Titanium heads were simply superior technology as companies could reduce weight and enlarge the sweet spot on the face. More and more players on the PGA Tour were now carrying Ti drivers in their bags.
In these years the average drive steadily climbed into the low 270's. John Daly was still the distance king, and became the first tour player to average over 300 yards per drive for a full year.
The next huge jump came in 2001 with the invention of the multi layer Titleist Pro V1. With the soft cover that kept spin rates high, technology allowed them to put a hard core in the middle so that the ball would drive more like a Top Flite than an old balata. And wham you had the best of both worlds – distance and control. It was light years ahead of any other ball.
Almost overnight the driving averages on tour jumped up 6 yards from 273 to 279. Even John Daly jumped up 5.3 yards that year. Titleist absolutely dominated the ball market.
A new generation was now coming up who had grown up with the new driver and ball technology, and this ushered in a whole new era in professional golf called bomb and gauge. The object was to hit the ball as far as possible not worrying about hitting fairways. Even if a drive found the rough, it would be close enough to the green where the player could just gouge a wedge onto the middle of the green. So essentially they weren't getting punished for lack of accuracy.
These younger players had just watched Tiger Woods dominate Augusta National off the tee in 1997 and 2000. Hank Kuehne led the Bomb and Gauge brigade with a mind boggling 321 yards per drive – which to this day has not been surpassed.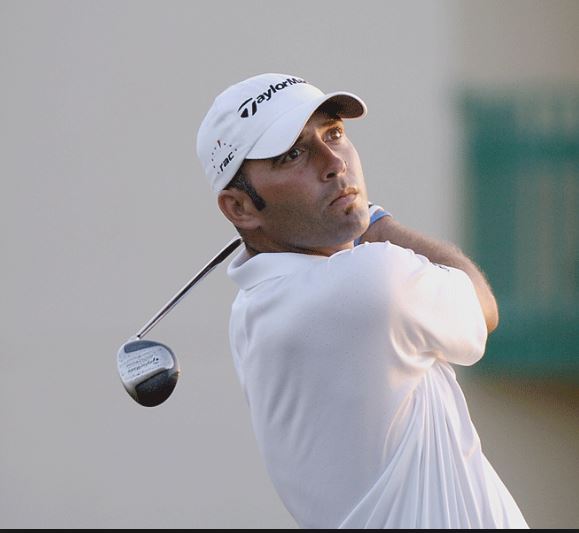 Kuehne led again in 2004, but by the time PGA officials were coming up with countermeasures to put the accuracy back into the game. Fairways got tighter and U.S. Open style rough started popping up at many regular tour stops. The smash it and find it strategy has brought the tour average up to 287 yards.
Traditionalists were starting to call for a rollback of the ball, as many famous golf courses were getting obsoleted. Augusta National began the first of many phases to lengthen, or 'Tiger Proof' their course. New teeboxes began springing up 50 yards behind the old ones.
Slowly the PGA Tour's regular stops were being phased out by new monster courses now stretching 7500+ yards, where 6800 was state of the art back in 1985. Pete Dye's PGA West Stadium course was no longer the nightmare it was in the mid 80's when it opened as one of the highest slope rating in the world.
Since the 2006 season when the average drive hit 289, we really haven't seen any leaps forward in equipment technology, so new calls for a rollback in distance are kind of silly since the main reasons for more distance are now player related.
In 2011, Trackman launch monitors became widely available to tour players, and they learned to maximize their distance through superior clubfitting and changes in angle of attack.
By 2016, teenagers who had trained on Trackman were now turning pro and they were really good really early. They had grown up with the mantra of higher launch and lower spin, smash factor and optimized landing angle.
Additionally, tour players have generally become bigger and more athletic. There are now more Brooks Koepkas and Dustin Johnsons dominating where the 80's saw Curtis Strange and Tom Kite leading money winners.
Tiger Woods's huge popularity simply made golf cool for a whole generation of little kids. Many of these kids would have gone into basketball or football – but now golf was cool. The percentage of tour players 6 feet and above has grown by a wide margin.
Speed training has now helped bring the average up to its highest level ever at 295 yards per drive. Techniques and workouts that were used in sports like baseball and track and field were now being studied intensely by sport scientists and biomechanists.
Training aids in the past had almost no basis in science. They were too heavy or not specific enough. Nowadays the use of speed type training aids and explosive workouts are much more the norm on the PGA Tour. And these longer hitters are generally dominating the tournaments and the money list.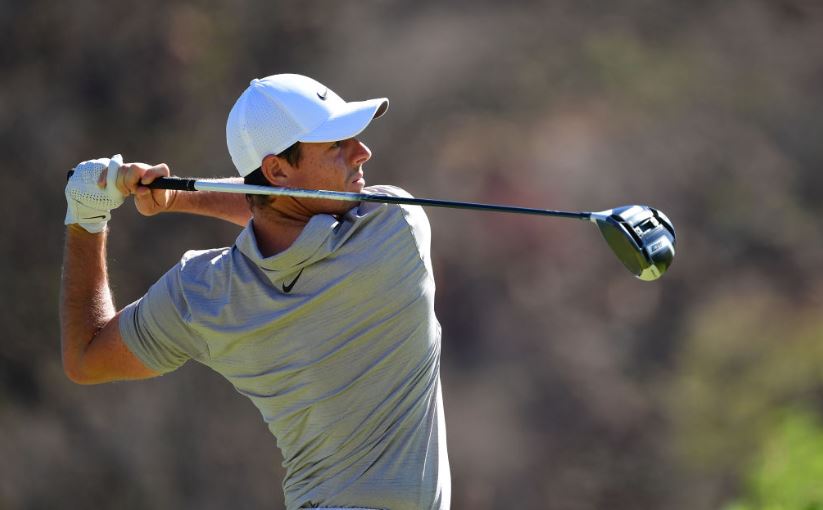 Rory McIlory is a great example. An early Trackman report put him at about 108 mph when he first came on tour as skinny kid. Now a much bigger and explosive Rory is swinging well over 120 mph. The entire PGA Tour has pushed the average clubhead speed from 112 up to over 114 mph, and judging by the newest rookies in 2019 like Matthew Wolff, it will continue to rise in the years to come.
There has been a hard cap on driver distance and ball distance, but there's simply no question today's player is now bigger and more powerful than ever before. Everybody coming up can absolutely demolish the ball.
40 years to get 40 more yards. But not exactly a linear graph. And the average golfer has only seen about half of the bounty as their drives are still less than 220 yards. Will the future hold 40 more yards in the next 40 years?